---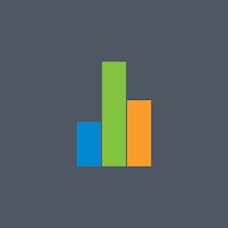 Pregnancy outcome following prenatal diagnosis of chromosomal anomaly: a record linkage study of 26,261 pregnancies
Background
Previous studies have demonstrated the influence of changes in the age at which women give birth, and of developments in prenatal screening and diagnosis on the number of pregnancies diagnosed and terminated with chromosomal anomalies. However, we are unaware of any population studies examining pregnancy terminations after diagnosis of chromosomal anomalies that has included all aneuploidies and the influence of maternal factors. The aims of this study were to examine the association between results of prenatal tests and pregnancy termination, and the proportion of foetuses with and without chromosomal anomalies referred for invasive diagnostic tests over time.
What we did
Diagnostic information of 26,261 prenatal invasive tests from all genetic service laboratories in Scotland from 2000 to 2011 was linked to Scottish Morbidity Records to obtain details on pregnancy outcome. Binary logistic regression was carried out to test the associations of year and type of diagnosis with pregnancy termination, while controlling for maternal age, neighbourhood deprivation and parity.
What we found
There were 24,155 (92.0%) with no anomalies, 1,483 (5.6%) aneuploidy diagnoses, and 623 (2.4%) diagnoses of anomaly that was not aneuploidy (including translocations and single chromosome deletions). In comparison with negative test results, pregnancies diagnosed with trisomy were most likely to be terminated (adjusted OR 437.40, 95% CI 348.19-549.46) followed by other aneuploid anomalies (adjusted OR 95.94, 95% CI 69.21-133.01). During the study period, fewer pregnancies that were diagnosed with aneuploidy were terminated, including trisomy diagnoses (adjusted OR 0.44, 95% CI 0.26-0.73). While the number of invasive diagnostic tests declined, the proportion of abnormal results increased from 6.09% to 10.88%.
What these findings mean
Systematic advances in prenatal screening have improved detection rates for aneuploidy. This has been accompanied by a reduction in the rate of termination for aneuploidy. This may reflect societal changes with acceptance of greater diversity, but further research would be needed to test this.
To find out more about this project contact sldo-info@glasgow.ac.uk 
Page updated 1 May 2018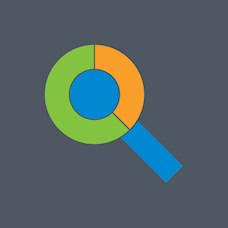 Multi-morbidity in a cohort of adults with intellectual disabilities, with and without Down syndrome
Background
People with intellectual disabilities have different health needs and experience greater health inequalities when compared to the general population. Gastro-oesophageal reflux disorder, sensory impairments, osteoporosis, dental disease, musculoskeletal problems, accidents, and nutritional problems are all thought to be much more commonly experienced in people with intellectual disabilities. However, most studies have been small scale, with selected age groups, or methodologically limited. The aim of this paper is to report the physical health conditions of people with intellectual disabilities, with and without Down syndrome.
What we did
The analysis is part of a large prospective, cohort study. The adult population (aged 16 years and over) of people with intellectual disabilities living within the geographical area of Greater Glasgow Health Board, Scotland, were identified and recruited to the cohort study. Six nurses reviewed primary care case records, using a structured format and data collection form. Participants took part in a comprehensive semi-structured health interview and targeted physical examination assessment. Data analysis generated descriptive statistics about the physical ill-health and multi-morbidity of people with intellectual disabilities, with and without Down syndrome.
What we found
1,023 people with intellectual disabilities took part in the health assessment. 562 (54.9%) males and 461 (45.1%) females aged 43.9 years (16-83). 186 (18.2%) had a diagnosis of Down syndrome; 95 (51.5%) women and 91 (48.9%) men. A total of 16 International Classification of Diseases (ICD-10) physical health related chapters were recorded during health assessments. The average number of physical health conditions recorded was 11 and the majority of participants (98.7%) had multiple morbidities. The five most prevalent conditions recorded for adults with intellectual disabilities included: vision impairment (47%), obesity (41%), epilepsy (34.1%), constipation (33.8%) and ataxic/gait disorders (e.g. lack of muscle co-ordination) (29.9%). The most prevalent conditions are not only painful and/or disabling but in some cases potentially life threatening.
The extent of multi-morbidity in the adults with Down syndrome was similar to adults with intellectual disabilities without Down syndrome but patterns of disease clusters differed. Conditions that were prevalent in people with Down syndrome but not those without were: thyroid disorder (24.2%), skin infection (18.8%), congenital heart disease (16.1%) and pre-menstrual tension (13.4%). Further analysis will be presented.
What these findings mean
Using a robust study design in a large population, the high prevalence of multi-morbidity and health problems in this population are reported, many of which are preventable and amenable to treatment. This study also addresses an urgent need to better understand the pattern of multi-morbidity in adults with intellectual disabilities, with and without Down syndrome, which is important because it impacts on health care.
Page updated 1 May 2018
---