---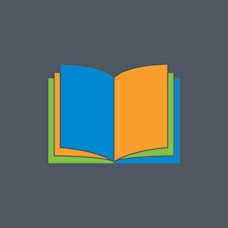 Comorbid health conditions in people with Autism Spectrum Disorder
Background
People with ASD experience a wide range of health problems, some of which are at a higher prevalence compared with the general population. Existing research includes studies on the co-occurrence of neurological, gastrointestinal, metabolic, autoimmune, and genetic disorders. Some conditions seem to occur within families. Others, such as epilepsy, present with higher frequency in those with ASD and comorbid learning disabilities. Many of the disorders co-occurring with ASD lead to emotional distress, physical discomfort, and reduced quality of life.
Addressing the gap in research on health problems experienced by people with ASD can help inform education, and development of guidelines for improved detection and intervention, and ultimately result in improved quality of life for this population.
Aims and Objectives
This review aimed to find relevant systematic reviews of studies and meta-analyses of evidence on the co-morbidity of ASD with health conditions in order to investigate the prevalence of co-occurring health needs of people with ASD and identify gaps in research. The main objectives were to assess available reviews, synthesize the findings, present an overview, identify any gaps in the existing evidence and make recommendations for future research.
Methods
A systematic search strategy was used to identify existing systematic reviews and meta-analyses relating to comorbid health conditions in people with ASD. The search was conducted through PsycInfo, Scopus, CINAHL, Medline, and Cochrane databases and was limited to literature reviews and meta-analyses published in English between January 2005 and July 2016. A combination of the following search terms was used: 'autis*' OR 'pervasive developmental disorder' OR 'Asperger*' OR 'ASD'.
Results: 24/3,964 reviews were included on aspects of physical health (n=12), mental health (n=10), and both (n=2). Standardised mortality ratio (=2.8), and prevalence of epilepsy, gastrointestinal problems, atopy, anxiety, bipolar disorder, and suicidality appear higher than in other people, but the evidence has severe limitations. Findings on other conditions were unclear.
Conclusions and Implications: Despite the slim volume of research, we have demonstrated that health inequalities and co-occurring health needs are common in people with ASD. This evidence is important to heighten clinicians' awareness, and aid them in assessments and diagnosis, especially given the added complexity of assessments in people with ASD, to help ensure they receive the best possible healthcare in the future.
For more information, please contact Ewelina
A poster and easy read version of this project can be viewed below.
Page updated 1 May 2018
---