Health conditions in adults
---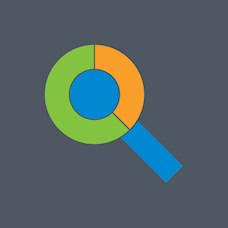 Comorbidities in adults with autism
Objectives:
To investigate the prevalence of comorbid mental health conditions and physical disabilities in a whole country population of adults aged 25+ with and without reported autism.
Design:
Secondary analysis of Scotland's Census, 2011 data. Cross-sectional study.
Setting:
General population.
Participants:
94% of Scotland's population, including 6,649/3,746,584 adults aged 25+ reported to have autism.
Main outcome measures:
Prevalence of six comorbidities: deafness or partial hearing loss, blindness or partial sight loss, intellectual disabilities, mental health conditions, physical disability, and other condition; odds ratios (OR: 95% confidence intervals) of autism predicting these comorbidities, adjusted for age and gender; and OR for age and gender in predicting comorbidities within the population with reported autism.
Results:
Comorbidities were common: deafness/hearing loss - 14.1%; blindness/sight loss - 12.1%; intellectual disabilities - 29.4%; mental health conditions - 33.0%; physical disability - 24.0%; other condition - 34.1%. Autism statistically predicted all of the conditions: OR=3.3 (3.1 to 3.6) for deafness or partial hearing loss, OR=8.5 (7.9 to 9.2) for blindness or partial sight loss, OR=94.6 (89.4 to 100.0) for intellectual disabilities, OR=8.6 (8.2 to 9.1) for mental health conditions, OR=6.2 (5.8 to 6.6) for physical disability, and OR=2.6 (2.5 to 2.8) for other condition. Contrary to findings within the general population, female gender predicted all conditions within the population with reported autism, including intellectual disabilities (OR=1.4).
Conclusions:
Clinicians need heightened awareness of comorbidities in adults with autism to improve detection and suitable care, especially given the added complexity of assessment in this population and the fact that hearing and visual impairments may cause additional difficulties with reciprocal communication which are also a feature of autism; hence posing further challenges in assessment.
For further information on this project please contact Ewelina Rydzewska
Page updated 03 August 2018
---