---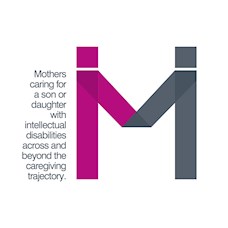 Maternal mental health
Aim
To investigate the prevalence and determinants of mental ill-health in mothers caring for a son or daughter with learning disabilities, both overall and at different stages of the caregiving trajectory, including after the death of a son or daughter with learning disabilities (post caregiving).
Methods
This ESRC funded project will take advantage of Scotland's rich informatics environment and datasets to benefit mothers caring for a son or daughter with learning disabilities and mothers post caregiving, through data linkage and secondary analysis of routinely collected health data. We will link datasets that tell us about: mothers self-reported mental ill-health (Scotland's Census 2011); use of medications for depression and anxiety (Prescribing Information System) and; hospital admissions for mental ill-health (Scottish Morbidity Records). It is also important to identify possible reasons for mental ill-health (e.g. socio-economic factors such as household structure, employment status, number of children in household), so these can be addressed.
Conclusion
Linking these datasets will allow us to investigate how common mental ill-health is in mothers caring for a child, adult or older adult with learning disabilities or post caregiving, and additionally, compare this with matched women who do not have this caring role. The proposed study provides a highly cost effective method to address important and overdue questions on mental ill health and will subsequently provide evidence to inform professionals to support mothers at pivotal points in the caregiving trajectory including post caregiving. It will also provide valuable insight on the impact of the broader social context on mental ill-health.
Page updated 1 May 2018
This project is conducted in partnership with:






---