Down syndrome survival and hospitalisation rates
---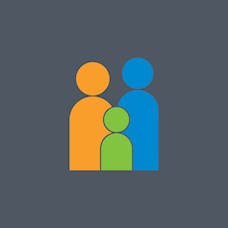 Comparing mortality and hospital admissions to five years of age in children with and without Downs syndrome within and across counties 2003-2012: a birth cohort study in Scotland and Wales
Background
Improvements in healthcare and attitudes to disability over time may have influenced the live birth prevalence and survival of people with Down syndrome. Information on population size, survival trends and health care needs of children and young people with Down Syndrome is important for families, and for service planners.  The evidence base is currently limited and outdated. Cross country comparisons can potentially add value to current evidence by providing UK benchmarks. Moreover, cross country comparisons can illuminate similarities and differences which might not be identified using country-specific data.
Aims
To investigate population size, survival and hospitalisations of children and young people with and without Down syndrome within and across two UK countries, Scotland and Wales.
Method
All live-births with Down syndrome, 2003-2012, identified via all regional cytogenetic laboratories in Scotland and the congenital anomaly register & information service (CARIS) in Wales, were each age-gender-neighbourhood deprivation matched with 5 non-Down syndrome controls. Record-linkage was undertaken to routinely collected hospital statistics data (Scottish Morbidity Records 01; Patient Episode Database for Wales), and deaths (National Records of Scotland and Office of National Statistics for Wales). Country specific and pooled data is being used to identify population size over time, survival trends and hospital admission patterns in the first five years of life, at a range of time periods; up to 1 month/1 month to 12 months/12 months to five years/0 months to five years. Time to event analysis is being undertaken to compare time to death and first hospitalisation. 
Analysis
Data analysis is currently in progress by analysts from Scotland and Wales.
For more information about this project contact Laura.Hughes-Mccormack@glasgow.ac.uk
Page updated 5 December 2018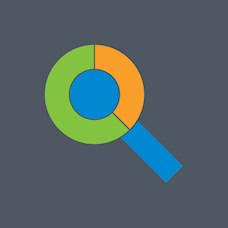 Survival and hospitalisation rates of people with Down syndrome born in Scotland 1990-2015: a population based cohort study
Aim
To describe survival and patterns of hospitalisation for children and young people with Down syndrome in Scotland over a 25 year period.
Method
All four Scottish regional cytogenetic laboratories identified live-births of individuals with Down syndrome born 1990-2015. They were each age-gender-deprivation matched with 5 general population (non- Down syndrome) controls, using Scotland's unique NHS identifier system (CHI). Individuals were linked to routinely collected hospital statistics data (Scottish Morbidity Records 01), and also to National Records of Scotland data on deaths.
Results
1,458 people were identified with Down syndrome, 689 females (47.3%) and 769 males (52.7%). 1,162 (78.5%) with Down syndrome had been admitted to hospital at least once, compared to 3,362 (52.1%) controls. Average hospital stay was 3.5 days for people with Down syndrome and 1.6 days for controls. In total, 96 (6.6%) people with Down syndrome died during the study period compared to 23 (0.4%) people without Down syndrome. This data is currently being further analysed.
Conclusion
Children and young people with Down syndrome are at high risk of experiencing hospitalisation, highlighting need for family support. Our findings will provide current data on survival trends and access to health service care for children and young people with Down syndrome.
Page updated 1 May 2018
---