---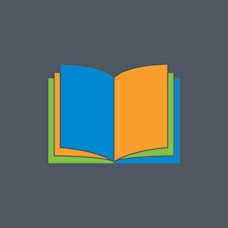 The prevalence of physical ill-health in adults with learning disabilities in Scotland
Background
People with intellectual disabilities have different health needs and experience greater health inequalities when compared to the general population. Gastro-oesophageal reflux disorder, sensory impairments, osteoporosis, dental disease, musculoskeletal problems, accidents, and nutritional problems are all thought to be much more commonly experienced in people with intellectual disabilities. However, most studies have been small scale, with selected age groups, or methodologically limited. The aim of this paper is to report the physical health conditions of people with intellectual disabilities.
Method
The analysis is part of a large prospective, cohort study. The adult population (aged 16 years and over) of people with intellectual disabilities living within the geographical area of Greater Glasgow Health Board, Scotland, were identified and recruited to the cohort study. Each participant underwent a comprehensive health assessment by nurses and three general practitioners. Data analysis generated descriptive statistics about the physical ill-health of people with intellectual disabilities. Age and gender differences in physical ill-health and general health were also examined.
Results
1,023 people with intellectual disabilities took part in the health assessment. 562 (54.9%) males and 461 (45.1%) females aged 43.9 years (16-83). A total of 16 International Classification of Diseases (ICD-10) physical health related chapters were recorded during health assessments. The average number of physical health conditions recorded was 11 and the majority of participants (98.7%) had multiple morbidities. The most prevalent conditions recorded for adults with intellectual disabilities are not only painful and/or disabling but in some cases potentially life threatening.
Conclusions
Using a robust study design in a large population, the high prevalence of multi-morbidity and health problems in this population are reported, many of which are preventable and amenable to treatment.
For more information on this project, please contact Dr Deborah Kinnear
A poster on this project can be viewed by selecting the button below.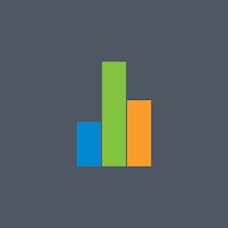 Prevalence and types of unexplained symptoms in adults with learning disabilities
Introduction
People with learning disabilities have a higher prevalence of health problems and a shorter life expectancy than the general population. The patterns of these health needs are different and they are often unmet. Although health checks for the general population have been shown to be ineffective, two randomised control trials have demonstrated that health checks may be useful in learning disabilities health services. However it is unclear what these health checks should include – it has been shown that General Practitioners default to contents of the Quality and Outcome Framework (QOF) in health checks, which is based on the needs of the general population.
Methods
This analysis is part of a large prospective, cohort study. The adult population (aged 16 years and over) of people with learning disabilities living within one geographical area of Scotland, were recruited. Participants underwent a comprehensive health assessment. Signs and symptoms known prior to the health check and discovered through it were compared against participants' medical diagnoses to classify them as either explained or unexplained. Associations were investigated by backwards-stepwise binary logistic regression in SPSS 22.0.
Results
64.9% of participants had one or more unexplained sign or symptom. The most prevalent unexplained signs/symptoms were ataxic gait/gait disorders, dysphagia, oedema and skin rash/swelling. Unexplained signs and symptoms were associated with age between 25-34 and 45-74, profound intellectual disabilities, female gender, absence of Down's syndrome and a higher number of general practitioner visits in the last 12 months. The majority of adults with learning disabilities experience signs and symptoms that are not explained by a diagnosed medical condition.  A number of these are painful and/or unpleasant, and some are potentially serious.
Conclusion
Many of the signs and symptoms are treatable if properly investigated and managed. This study suggests that health checks should focus on common conditions detected and that some patients are more likely to benefit from health checks, such as females and those with more severe learning disabilities.
For more information on this project, please contact Dr Deborah Kinnear
---