---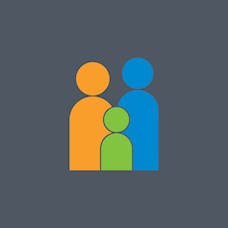 Background
The sexual rights and citizenship of women with learning disabilities have been overlooked, historically, in comparison with non-disabled women. The reproductive rights and health of women with learning disabilities have been identified as being of central importance to addressing health inequalities of women with learning disabilities in the Keys To Life. Women with learning disabilities, whilst having their sexual health rights recognised in the United Nations Convention on the Rights of Persons with Disabilities and in the Equalities Act (2010), have unequal access to sexual health information, sexual health screenings, and information about reproductive and maternal health. These gendered forms of health inequalities, experienced by women with learning disabilities, have far reaching impacts on wellbeing and inclusion. Women with learning disabilities face stigma and discrimination when it comes to pregnancy and reproduction and often have very poor and distressing experiences of services.

Aims and Objectives
There is a need for qualitative research that explores the reproductive health of women with learning disabilities in Scotland and how this impacts on wellbeing, experiences of sexual and maternal health and pregnancy. Engender Scotland (https://www.engender.org.uk) is a women's activist and equality organisation, funded by the Scottish Government, and seeks to explore the varied forms of gender inequality in Scotland. Engender has begun to explore the reproductive journeys of disabled women in Scotland, as such the SLDO will be undertaking focus groups and interviews with women with learning disabilities in order to better understand the particular reproductive health inequalities they face.

Methods
We will use qualitative research methods, focus groups and interviews, with women learning disabilities in Scotland to investigate reproductive health inequalities in collaboration with Engender Scotland.
A flyer detailing the disabled women's reproductive journey can be viewed here.
---