Where is the best health?
People with learning disabilities with good/very good health
Population characteristics

Number of people
26,340
with learning disabilities
---
All population information
Health

Percentage of people with very good health
15.2%
with learning disabilities
---
All health information
Housing and accomodation

People with learning disabilities in private households
11,886
Rented from council or housing association
---
2,203
Rented privately or living rent free
---
All housing and accommodation information
Employment and Education

People aged 16 and over with learning disabilities
12,098
Long term sick or disabled
---
All employment and education information
Other topics

Country of birth
People born within the UK
25,599
with learning disabilities
---

Language spoken at home
People speaking Gaelic or Scots
321
with learning disabilities
---

Ethnicity
People who are white Scottish
20,875
with learning disabilities
---
Scotland's Census 2011
Once every 10 years the Scottish Government holds a national census. The last one was on the 27th of March 2011. Every citizen in Scotland provided information on the census form. This website presents findings from Scotland's Census 2011. If you have an enquiry related to this census you can contact National Records of Scotland by following this link. 

Project examples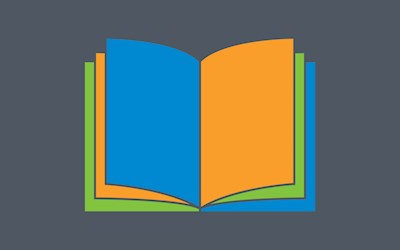 Life expectancy
Find out about our work to understand the factors influencing the mortality of people with learning disabilities.
Read more about this project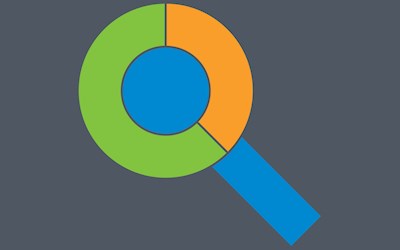 Physical health
There is a need to better understand the physical health of people with learning disabilities. This project examines the number of co-existing conditions and the types of conditions people with learning disabilities experience.
Physical health

News
SLDO Conference - Integrating evidence, policy and practice
The Scottish Learning Disabilities Observatory held their second national conference on Tuesday 16th May in the Royal Concert Hall, Glasgow. The event showcased current evidence on the health and healthcare of people with learning disabilities, exploring the implications for policy makers and practitioners.
The programme for the event can be viewed below.
Launch of SPIRE (Scottish Primary Information Resource)
NHSScotland is improving the way it uses information from GP patient records. From May 2017, a new service called SPIRE will be introduced across Scotland, developed to help GPs, the NHS in Scotland and researchers learn from information held at GP practices.
A new campaign is underway to inform patients across Scotland of the benefits of the service, and the confidential and secure way in which GP patient records will be used to help plan and improve health care services.
It is important all patients are aware of SPIRE, and their choices.
To find out more visit spire.scot or call NHS Inform on 0800 22 44 88 to find out more.
Research invitation
Invitation to take part in research: Transition and health in young adults with learning disabilities
I am conducting a study on how transition from school affects health and wellbeing into adulthood in young adults with learning disabilities.
I am looking to interview young adults with learning disabilities aged 25-35 years, and their families, about the experience of leaving school, and what they have been doing since leaving school.
The interview will last around one hour and will take place at home. 
If you would like to hear more information about the study, or to arrange an interview, please contact me via email: g.young-southward.1@research.gla.ac.uk or through the Scottish Learning Disabilities website: https://www.sldo.ac.uk/contact/
With thanks,
Genevieve Young-Southward (PhD candidate) 

Accessible information
Hospital admissions
In this video Kirsty Dunn talks about her project looking at why people with learning disabilities go to hospital.
Going in to hospital

Reports & Publications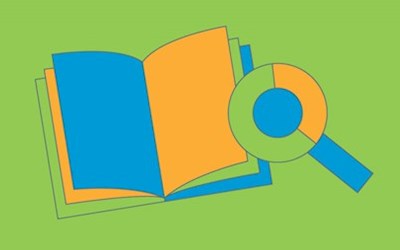 Newsletter
June 2016 edition
Our newsletter is published every 6 months. Send us your contact details if you would like to receive a copy in the post.
Read it here!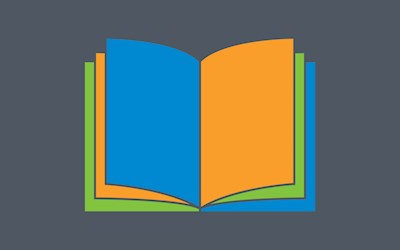 Reports & Publications
We publish reports relevant to learning disabilities and autism policy and practice.
View our full list of publications.
Reports & Publications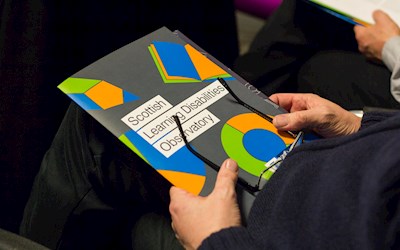 Conference
Better information, better health
On the 1st of December 2015 the Scottish Learning Disabilities Observatory hosted its first national conference. Speakers from across the UK talked about the role of information and data in improving the health and wellbeing of people with learning disabilities and people with autism.
Watch Clare Mills visually record the meeting.
Conference
Tell us what you think!
We would love to hear your comments about our new website so that we can make it better. Email us at sldo-info@glasgow.ac.uk