---

Including the voices of people with Learning Disabilities in health research: An IASSID Roundtable
In this blog, we share key discussion points from the 2019 IASSID Conference rountable on inclusive research.
November 2019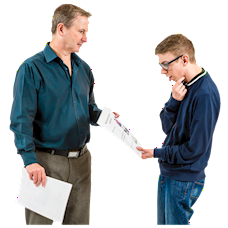 "Is it one of those weight loss groups?" The experience of recruiting jurors for the Research Voices Project
In this blog we reflect on the process of recruiting our Citizens' Jury, looking at the challenges and what worked for us.
September 2019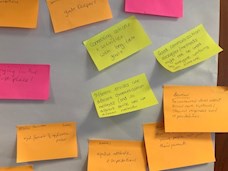 Engagement, involvement and the barriers we face to achieving inclusion
In this blog we reflect on some the discussions we had at a recent workshop held by the Observatory to discuss methods of inclusive practice.
August 2019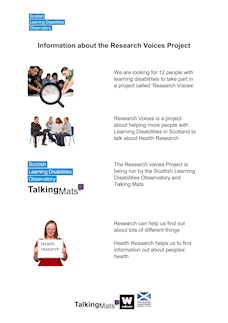 Easy read and inclusivity: two perspectives
In this blog Rhiann McLean and Lois Cameron reflect on the use of easy read and the principles of effective communication to promote inclusive practice
July 2019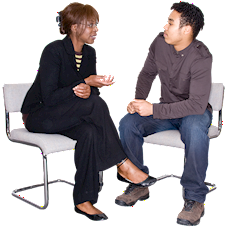 How we used an inclusive approach to hire our Public Engagement Lead
Blog written by Lois Cameron from Talking Mats
March 2019
---